Products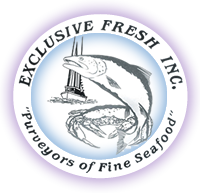 Swordfish
Primary Source: World wide supply
Scientific Name: Xiphias gladius
General Information:
There is only one species of swordfish. This non-schooling fish roams temperate and tropical seas worldwide and is hunted by more than 30 nations. Swordfish is moist and flavorful with a slightly sweet taste. Swordfish has a moderately high oil content and a firm, meaty texture. The flesh color tend very from white and ivory to pink and orange. Color variation does not indicate quality, and all swordfish turns beige after cooking.
Any recipe that works for tuna works for swordfish. While traditionally swordfish is served baked with a slice of lemon, more chefs are preparing it in ways that stretch it, like swordfish kebabs with dipping sauces. Swordfish is excellent for marinating and grilling. It can also be easily cooked from a frozen state. From moist grilled swordfish, select steakes that are at least 1 1/4 inches thick. Baste with olive oil and lemon juice before and during cooking.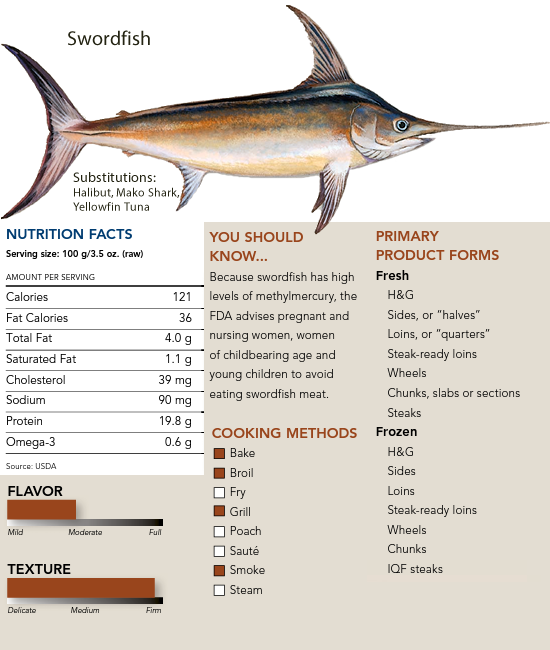 Call us at +1-650-728-7321
more